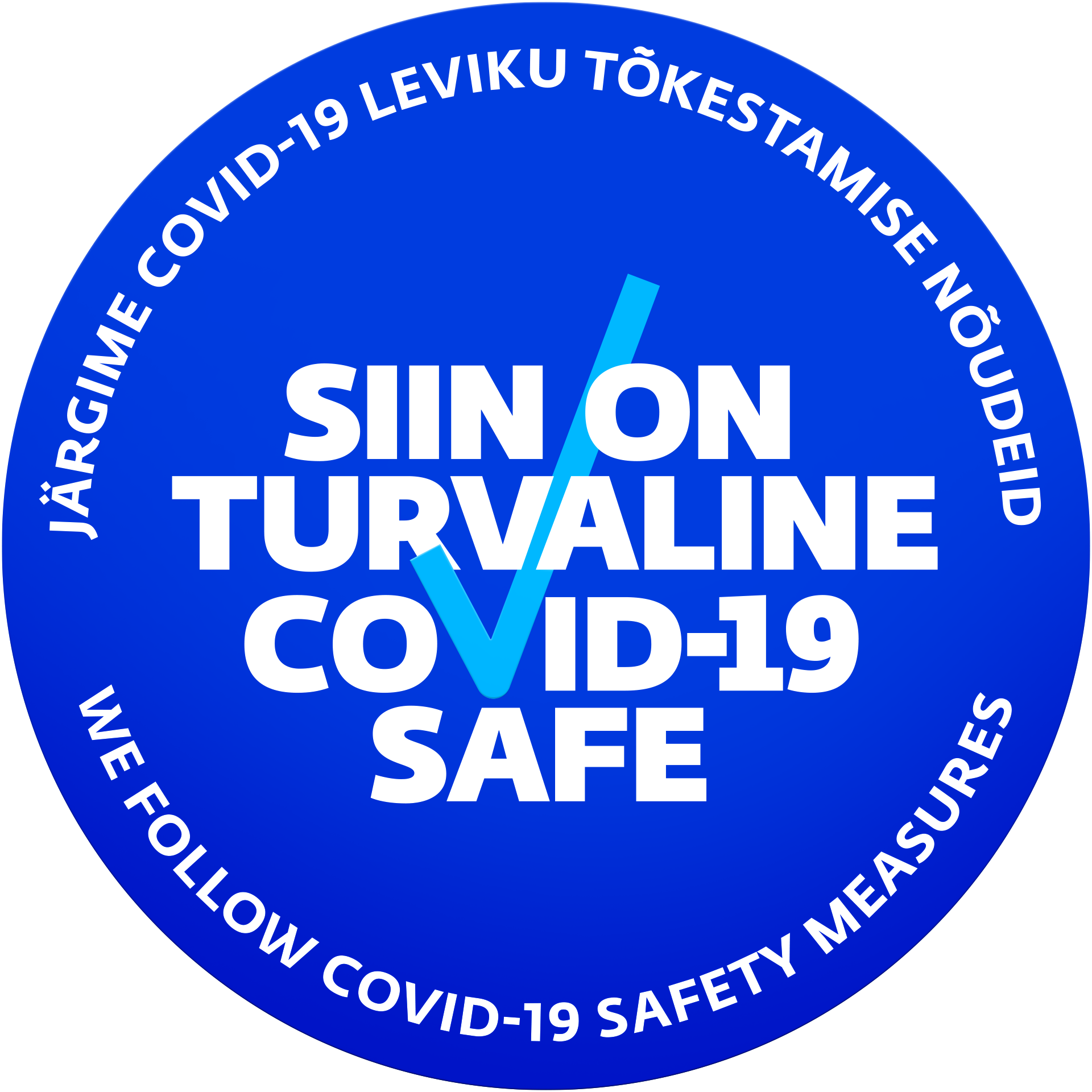 Kindly note that the Tallink City Hotel is closed for the renovation. The renovation will be completed in May 2021 and the hotel will welcome guests back in June, 2021.
LOCATION
THE TALLINK CITY HOTEL is located right in the heart of Tallinn and has easy access by different means of transport. A wide range of services for a successful business trip or a comfortable holiday can be found in the hotel.
The 4-star Tallink City Hotel is located in the heart of Tallinn, in the popular shopping and business district of the city centre and just a few minutes' walk from the historic Old Town. The best shopping malls, restaurants and bars of the heart of the city are nearby. Passenger terminal D is 1 km and passenger terminal A is 1.2 km from the hotel, and the train station is just 2 km away.
GUEST ROOMS
The hotel will have 324 cosy rooms of various categories, such as the classic twin rooms, spacious rooms for families, elegant de lux-rooms and impressive suites. All hotel rooms will be furbished in the contemporary modern style and the interior design will take its inspiration from such key words that may seem to contradict one another, at first glance: heart of the city centre and close to the green outdoors, high tech and natural, fast and take your time to enjoy.
DINING & ENTERTAINMENT
The hotel restaurant will undergo a thorough change and reopens to visitors with completely new concept. The new restaurant will be spacious and roomy, seating 228 and has conveniently flexible possibilities to cater and organise various and special events.
COVID-19 PRECAUTIONS / SAFETY MEASURES IN PLACE
The staff have undergone safety training and are aware of the ways in which the virus advances as well as the measures required to prevent it. Public areas are disinfected and ventilated constantly. Daily cleaning performs in agreement with the client – in order to reduce possible contacts. Staff wears mask while on duty. When holding meetings and conferences, hotel follows the government restrictions on the permitted number of attendees. In the conference rooms people can keep a distance and place seats according to the 2+2 rule. Surfaces and handles are disinfected constantly
REFERENCES ON MEETINGS
ASHTRADE EUROPE 2017 ( APRIL 2017)
Location