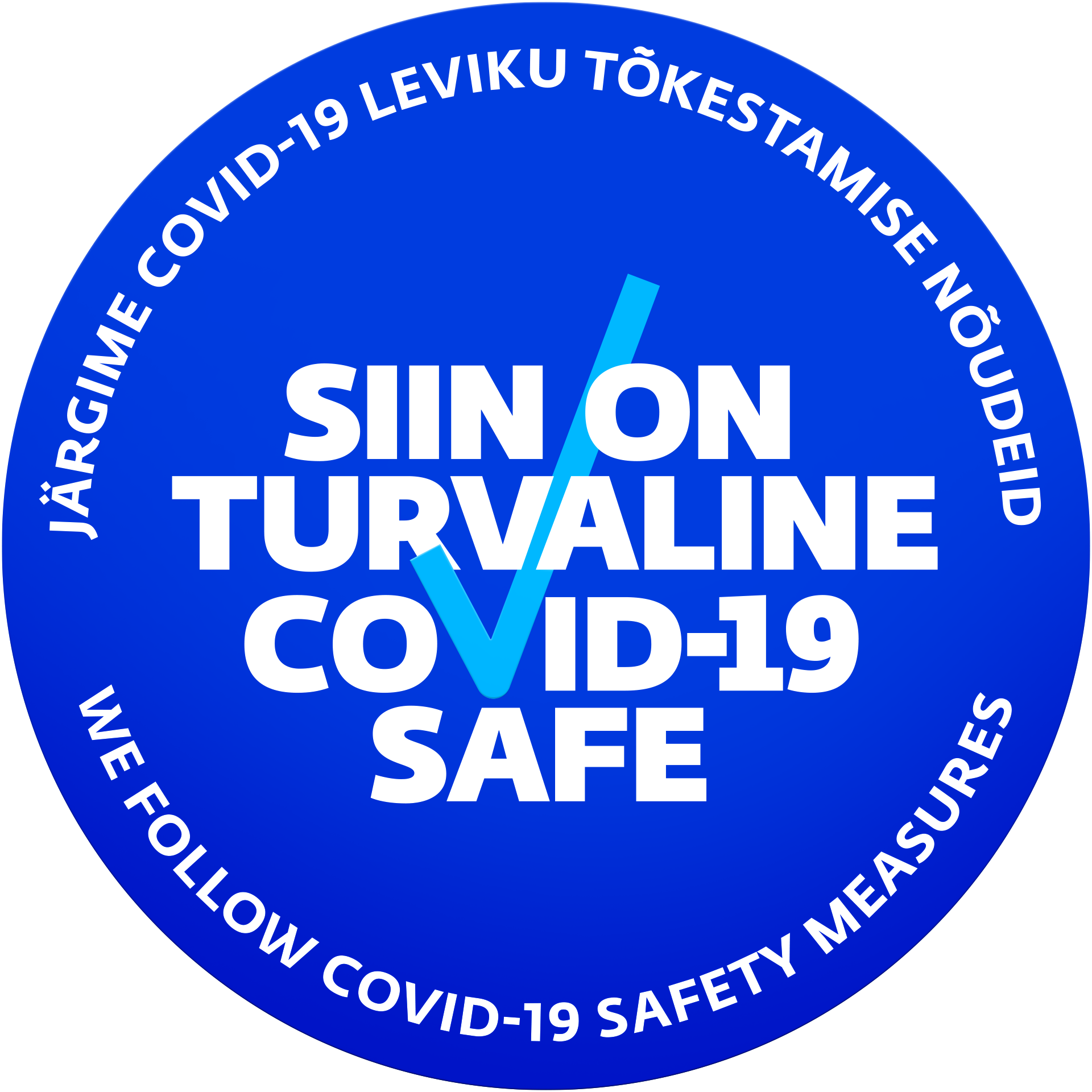 Opened in 2020, the 4-star L'Embitu brings a strong touch of luxury to Tallinn's accommodation offering. In addition to fine dining and top-notch amenities, the hotel boasts a prime, central location near the city's historic Old Town as well as popular shopping centres and restaurants. Rooftop conference rooms with sweeping views, a rooftop restaurant and a Spa & Relaxation area are among the perks that set L'Embitu apart. The facility also features a courtyard garden – a real rarity for hotels in central Tallinn. Along with its sister hotel, L'Ermitage, another of the city's respected luxury hotels, L'Embitu is a family business and is 100 percent Estonian-owned.
GUEST ROOMS
Designed for comfort and luxury, each of L'Embitu's 125 guest rooms is elegantly decorated and brightened by floor-to-ceiling windows. Most rooms come with balconies, while some feature private terraces or saunas.
MEETINGS & EVENTS
The hotel's rooftop conference centre has four meeting rooms in total, three of which are located on the building's top floor. From here, an open-roof terrace provides panoramas of the city centre on one side and an adjacent park on the other. The two largest rooms, Leiger I and Leiger II, can be combined to accommodate up to 160 guests theatre style, 200 event style.
| | | | | | | |
| --- | --- | --- | --- | --- | --- | --- |
| Name of Hall | Theatre | Class | Board | Reception | Banquet | Area (m²) |
| Leiger I + Leiger II | 196 | 100 | 52 | 220 | 120 | 156,4 |
| Leiger I | 112 | 60 | 36 | 130 | 60 | 100 |
| Leiger II | 60 | 32 | 24 | 50 | 40 | 56,4 |
| Maniwalde | 64 | 36 | 28 | – | 32 | 60,1 |
| Wottele | – | – | – | – | – | 25,1 |
DINING & CATERING
Guests are invited to dine with a view at L'Embitu's rooftop restaurant, ROOF, which specialises in healthy Mediterranean-style cuisine. With its chic décor, this makes a perfect spot for a business lunch or relaxing dinner, either of which can be enjoyed out on the terrace when the weather is warm. ROOF is available for events of up to 140, with full catering provided. In the hotel's Wine & Tapas Cellar, visitors are welcome to relax by the fireplace and enjoy the cosy, historic atmosphere along with a glass of their preferred vintage. The cellar can be hired for intimate events of up to 34. L'Embitu also offers an extensive array of coffee-break options for conferences.
SPA
With its peaceful ambience and cosy fireplace, the hotel's Spa & Relaxation area is an ideal place to unwind. The spa features an indoor swimming pool with hydro-massage zones, a Japanese pool, a cold plunge pool, a steam room and a sauna.
COVID-19 PRECAUTIONS / SAFETY MEASURES IN PLACE
Cleaning and disinfecting rooms after guests depart and before the next guest arrives, with particular attention paid to high-touch items. Hotel has increased the frequency of cleaning and disinfecting in public spaces, with a focus on the counter at the front desk, elevators, door handles, public bathrooms and even room keys. Sanitizers are available to use at the public restrooms, hotel's lobby, restaurant and at the conference lobby area. For meetings and conferences hand sanitizers are available for guests. Separate entance and private lobby area. Coffee breaks and lunches are served in personal portions and covered.
Location